Apparatus Deliveries - 2021
April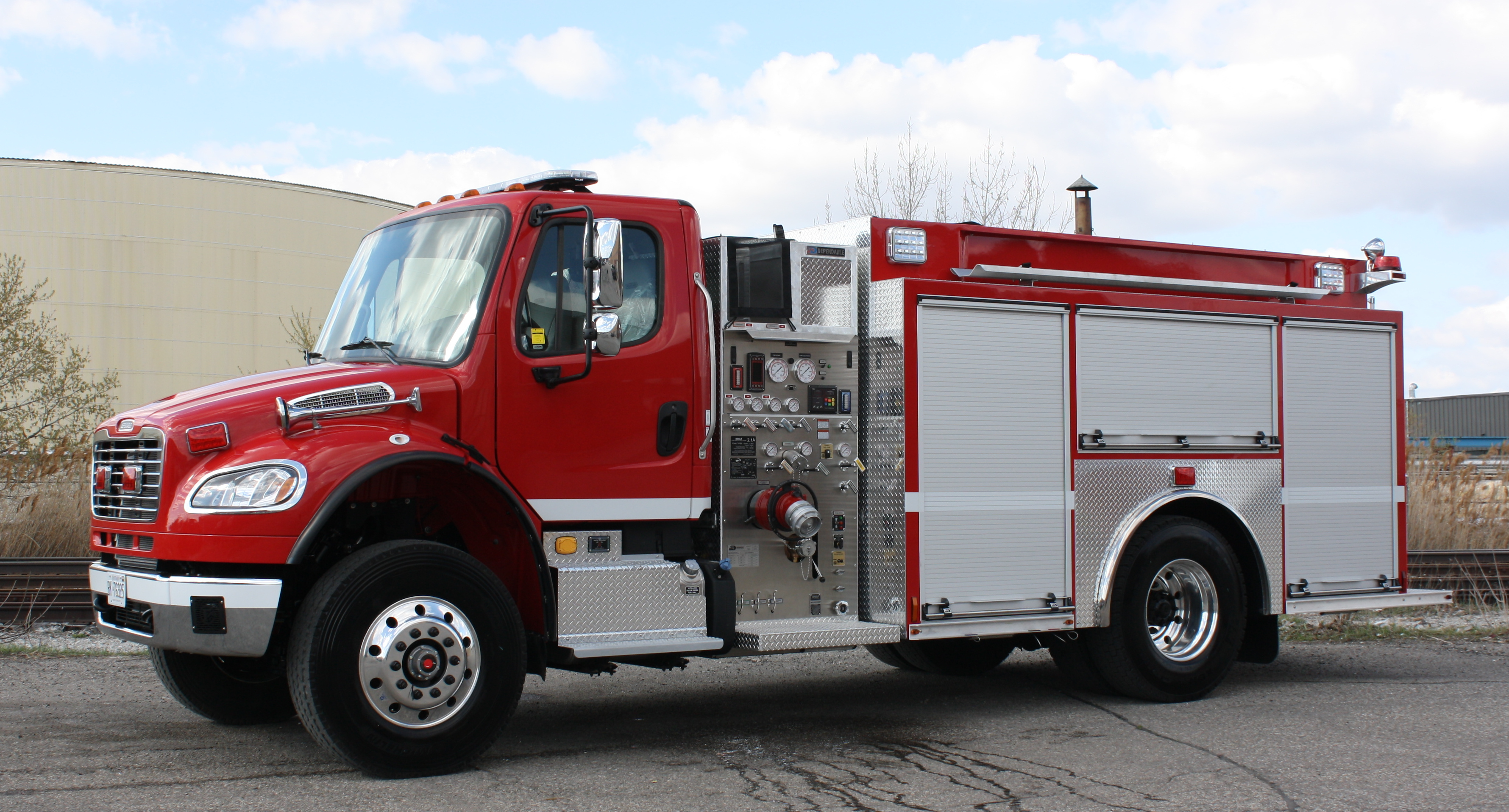 Prince Edward County Fire & Rescue, ON
Prince Edward County Fire & Rescue took delivery of a pumper tanker in April. Built on a 2021 Freightliner M2 106 MD cab and chassis, this apparatus features a Hale DSD 1500 GPM pump; with a 25 USG foam cell, a Hale SmartFOAM 2.1A foam system, and holds 1200 USG of water in the poly tank. The body is aluminum, and includes a 10" stainless steel Newton swivel dump chute and five large body compartments.
---
March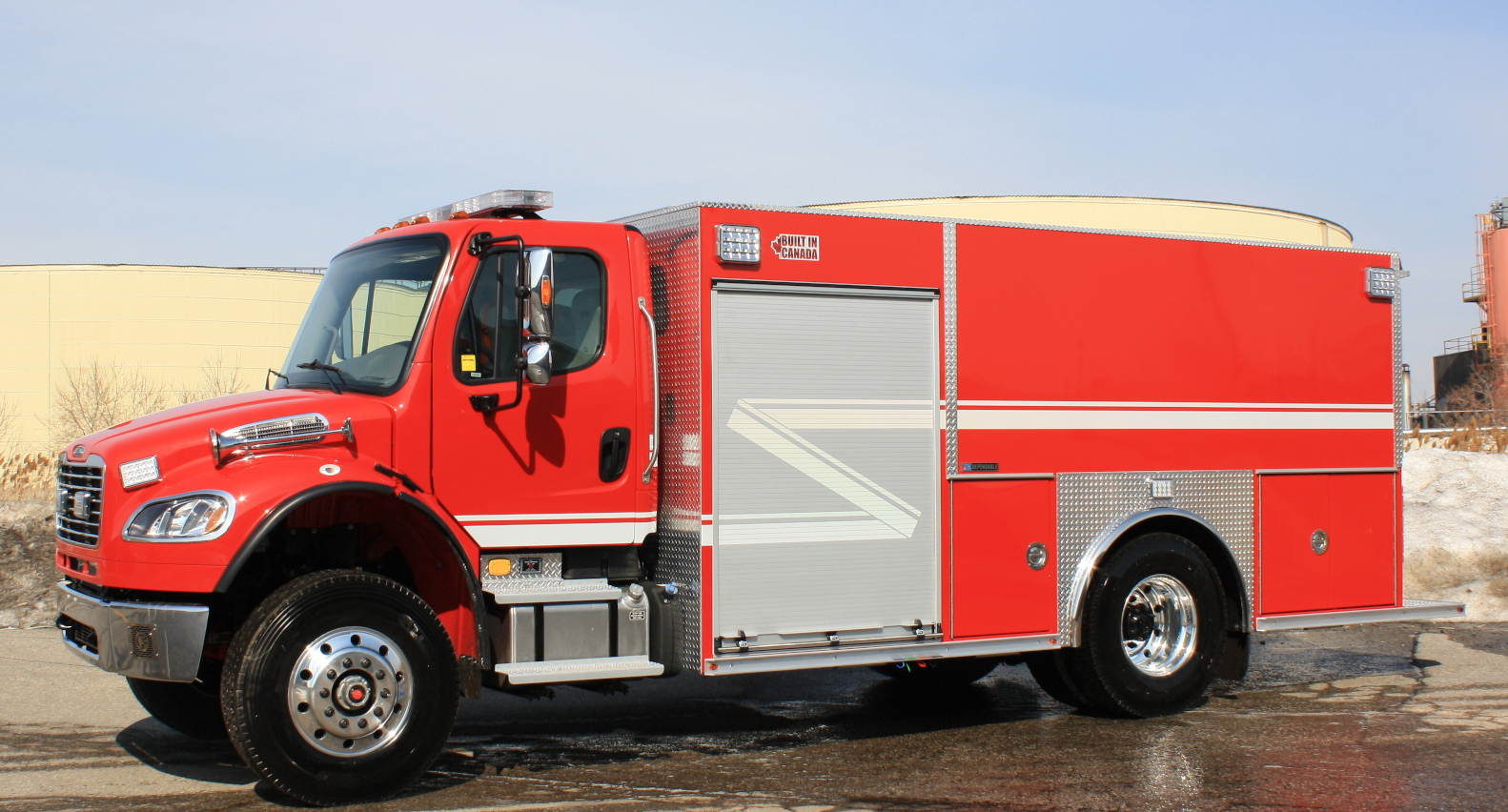 Scugog Fire and Emergency Services, ON
This 2100 USG tanker was delivered to Scugog Fire and Emergency Services in Port Perry, Ontario. This compact truck has big capabilities with two interior rear compartments holding two (2) 2100 USG portatanks, and two lengths of hard suction hose. The body was designed to have an additional full height and low side compartment for more storage space. A CET PFP-20hpHND-2D pump with a 20hp Honda engine and two (2) pump discharges installed in the L1 compartment, along with a CET PFP-20hpHND-1D portable pump in L2.
---
February

Thames Centre Fire Department, ON
A big custom-built walk-in rescue was delivered to Thames Centre Fire Department in Dorchester, Ontario. This apparatus features a black over red Spartan Gladiator MFD 20" raised roof chassis. The rescue includes a Command Light CL602 light tower for optimal scene lighting, and the body has ample exterior storage compartments along with a custom designed walk-in body.
---
January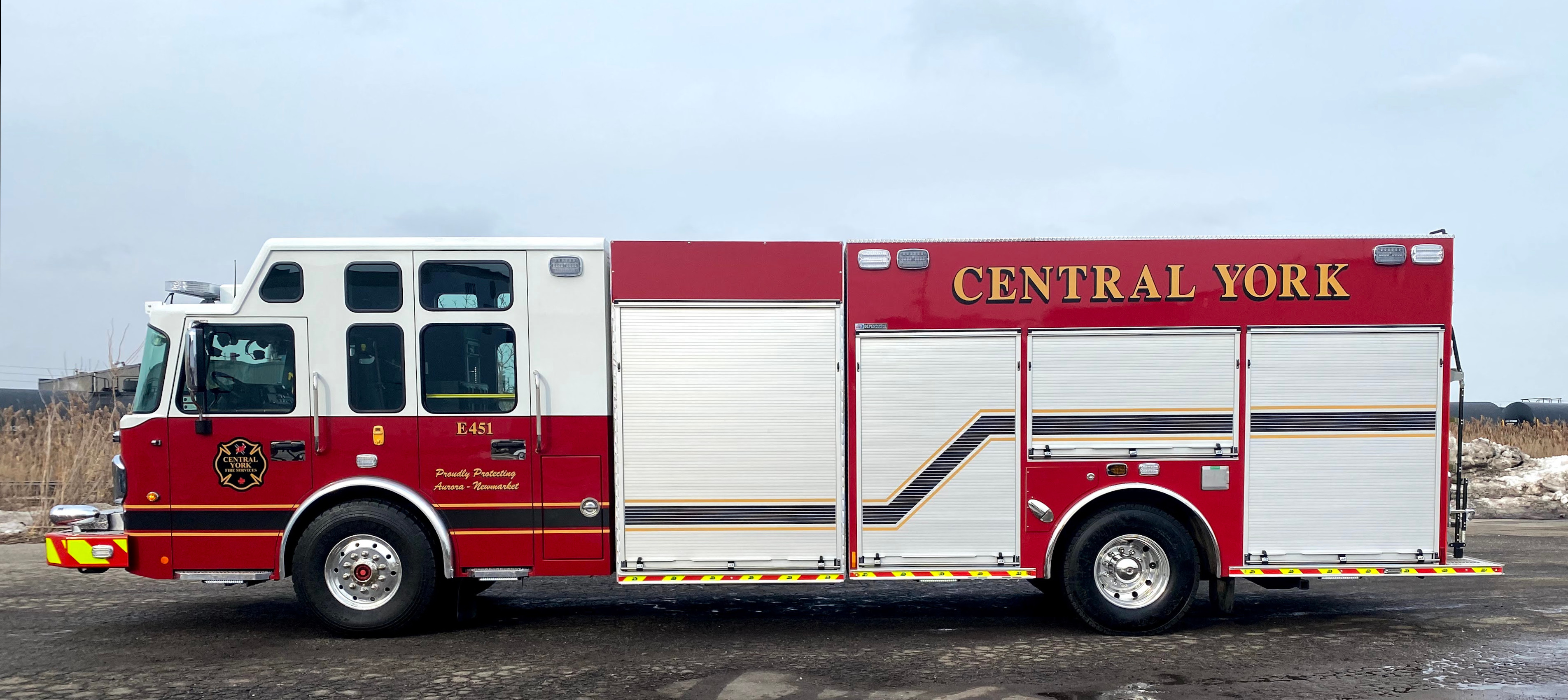 Central York Fire Services, ON
First delivery of 2021 is a Dependable/Spartan pumper delivered to Central York Fire Services in Ontario. This apparatus is built on a Spartan Metro Star ELFD, 20" raised roof, cab and chassis. The truck features a 600 USG polytank, with a 30 USG integrated foam cell, a Hale QMax 2000 GPM pump, and a FoamPro 2002 foam system. This pumper includes the IDEX Fire & Safety S.A.M (Scene Apparatus Manger) control system, simplifying complex pump operations.