AERIAL LADDERS
HME Ahrens-Fox - HAF111L
Stronger, tougher, smarter. The HAF111L's exclusive HME Ahrens-Fox four-section, steel ladder features integrated technologies and systems to enhance functionality and safety.
HME patent-pending, LED rung-alignment technology - integrated LED rung indicators to offer safe, positive deployment. Glow-grips on ladder rungs also enhance firefighter safety and security in compromised light conditions.
Obstacle Avoidance System Technology - integrated sensors detect obstacles and structures that could damage or compromise ladder integrity and safe operation.
Joystick controls - joystick technology provides sensitive, precision ladder control and operation.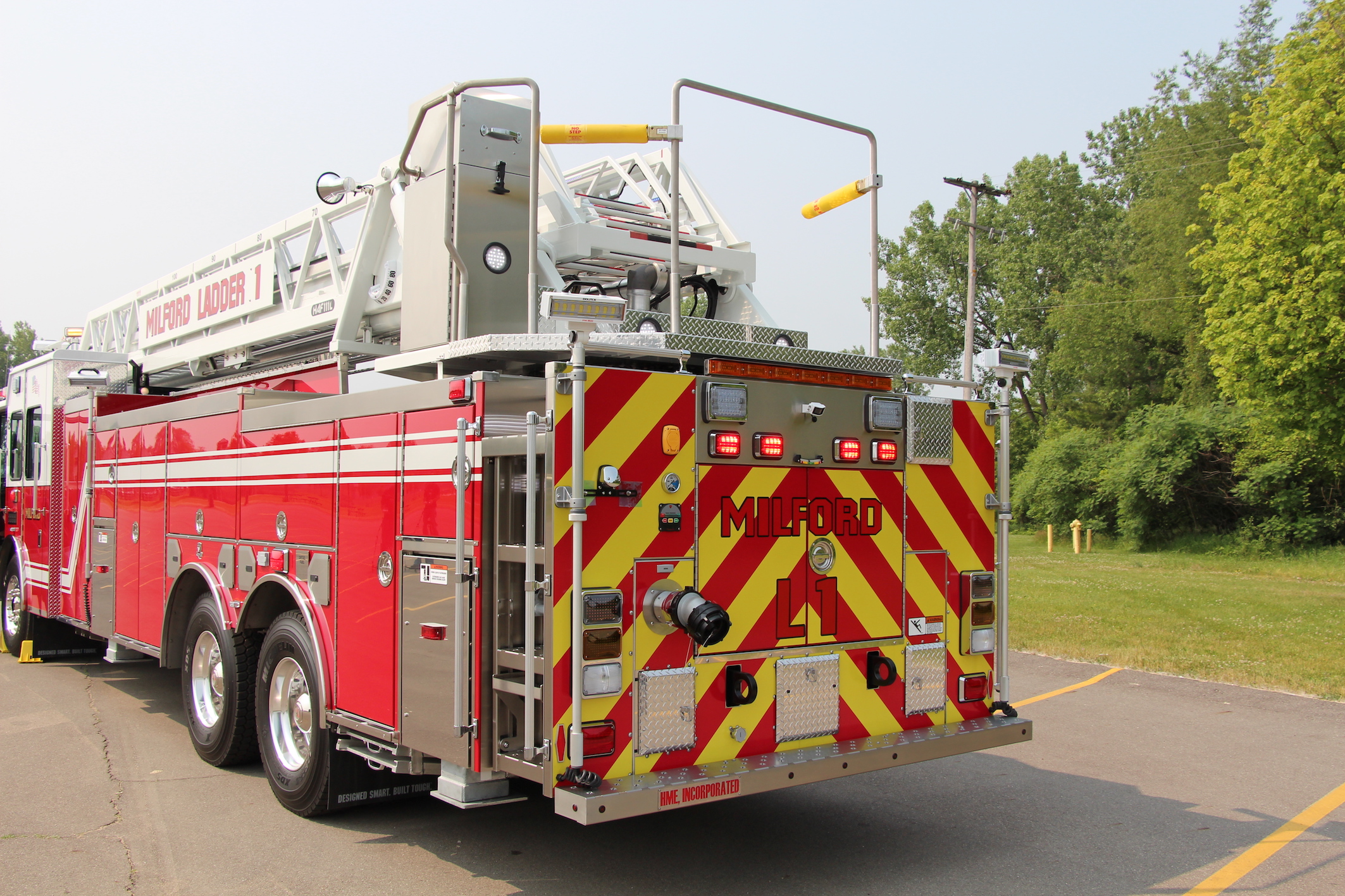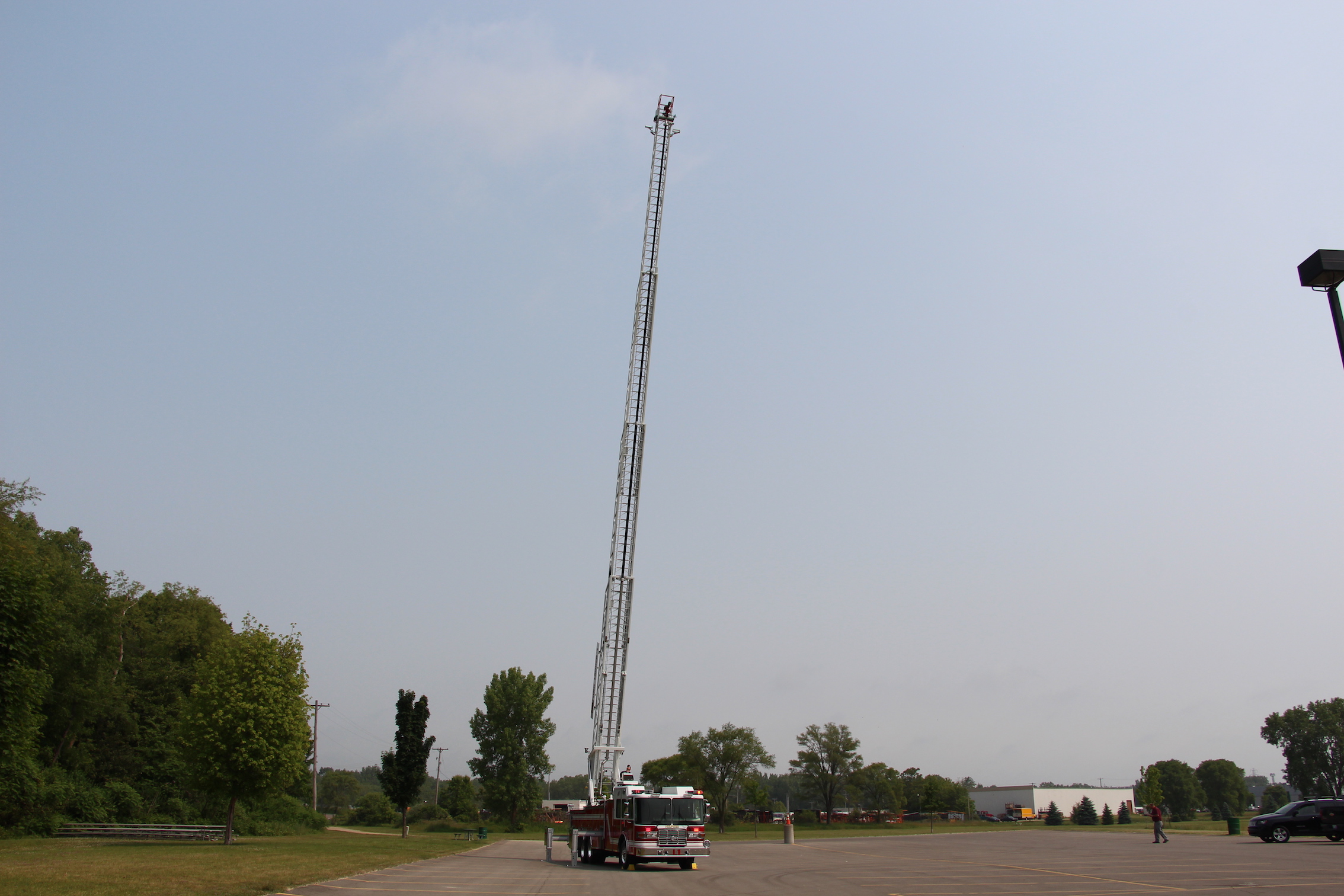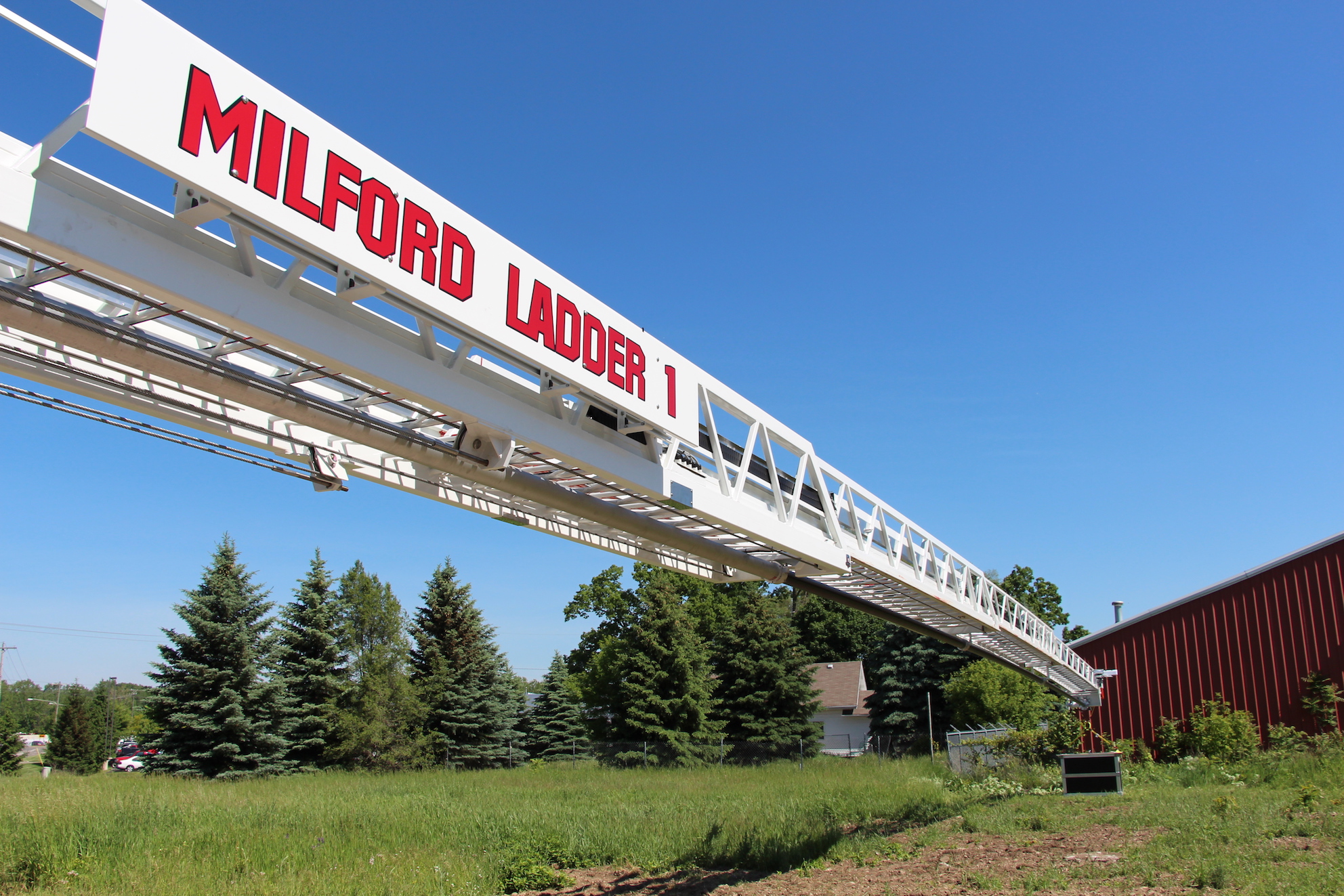 ---
HME Ahrens-Fox -

HAF80L
The HME HAF80L 80-ft Ladder features a number of proprietary, patent-pending innovations engineered by HME to enhance aerial operation, performance and capability. The HAF80L 80-ft Ladder is built on a custom HME chassis with aerial style, stainless steel body, and HME Hydra Technology.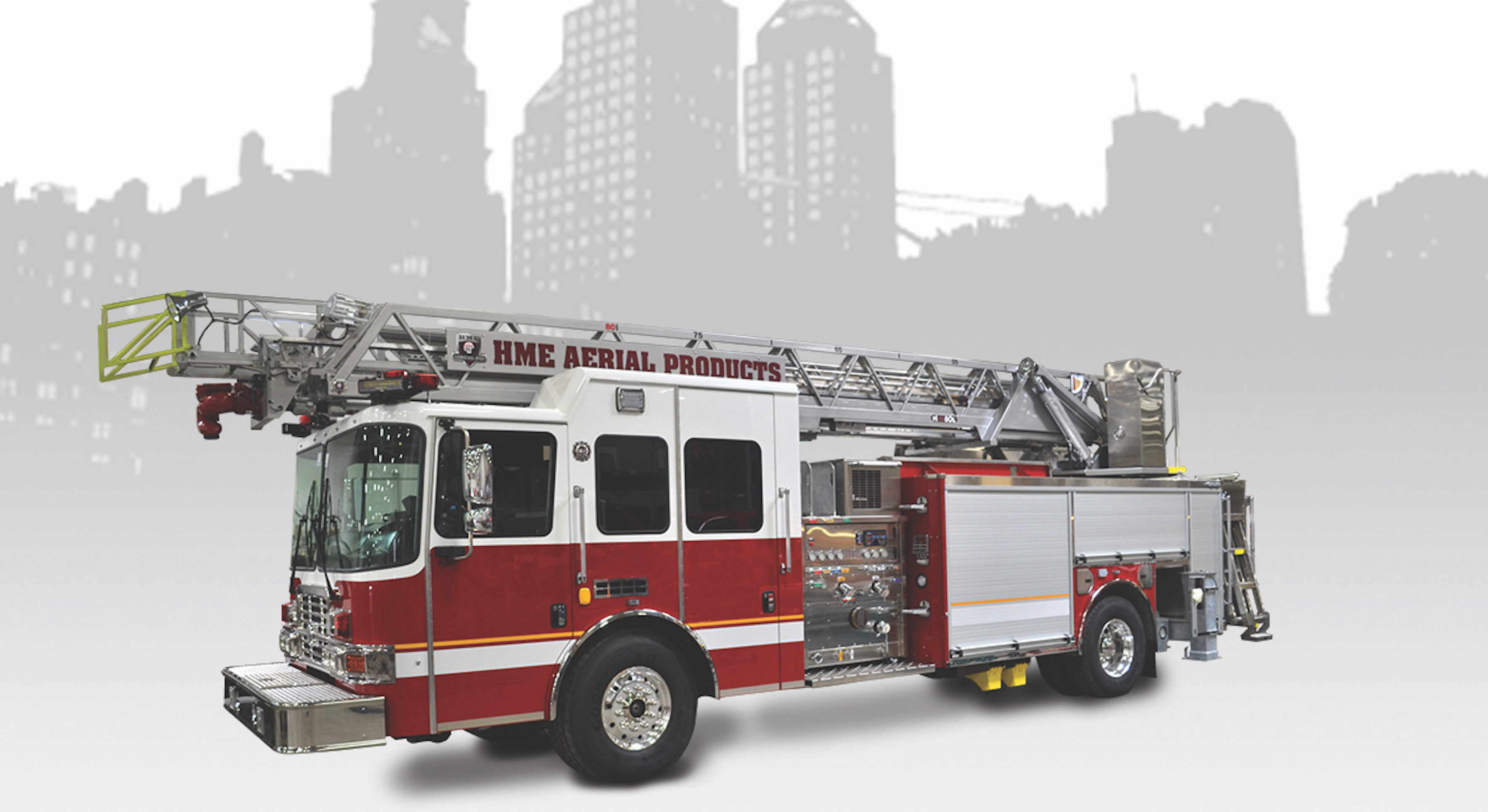 .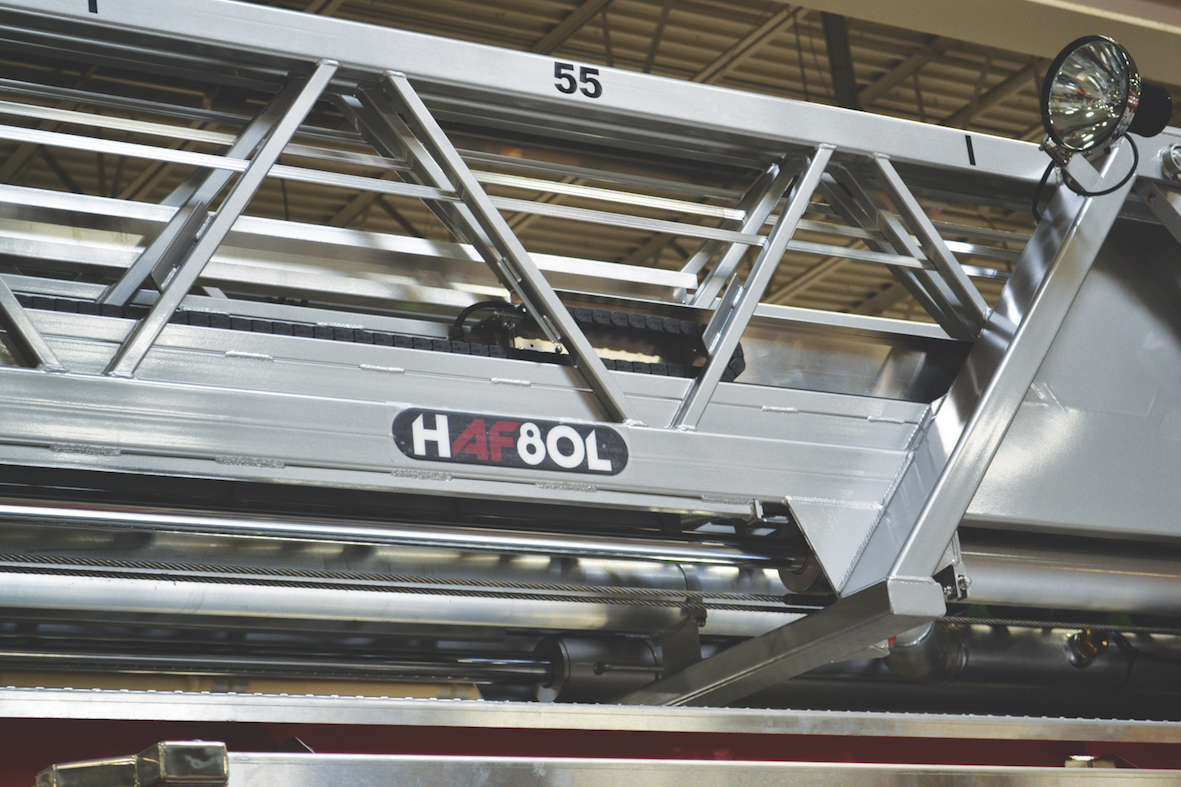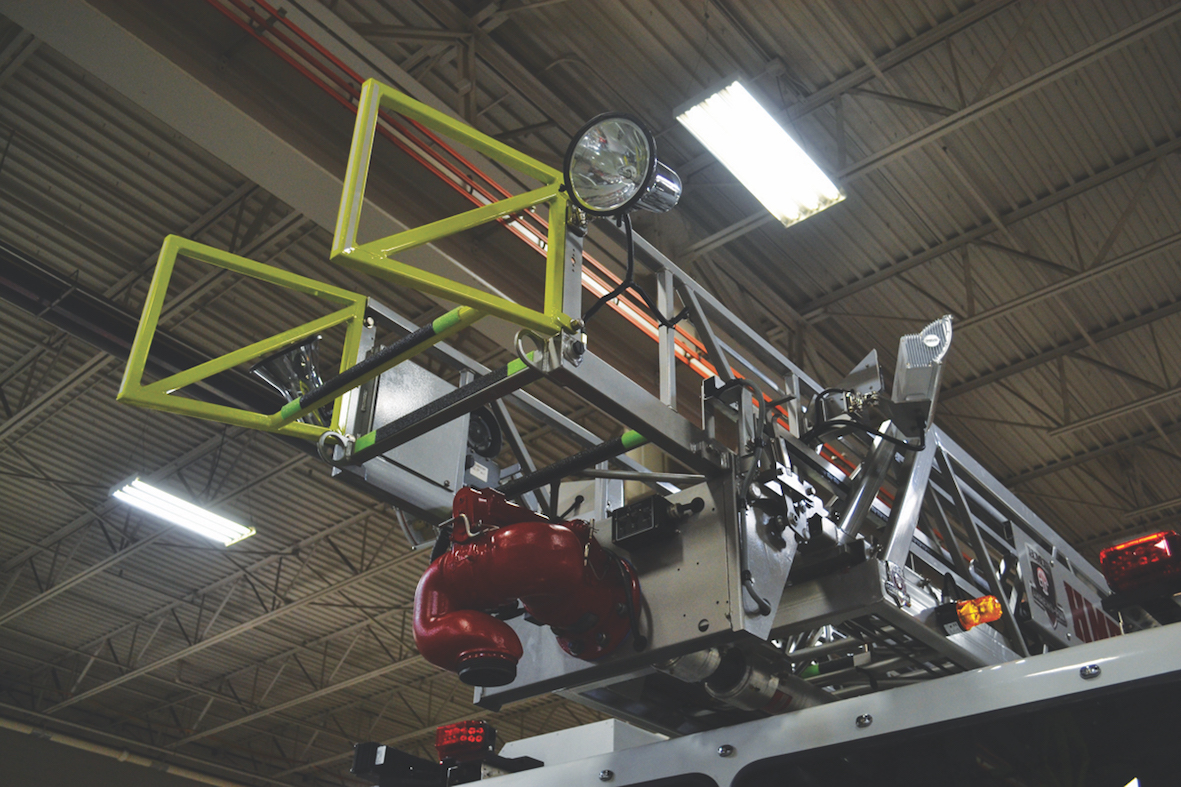 ---
HME Ahrens-Fox -

HAF51T
Featuring proprietary, patent-pending HME construction and design, the HME HAF51T 51-ft Tower features a 23-ft boom with a 3,000-pound recovery winch, steel base, steel telescopic boom construction with an integrated cab tilt and ladder emergency back-up system. Mounted on a compact and agile HME SFO® cab and chassis with an overall length of just 28-ft, and turn radius of 24-ft, the HME HAF51T 51-ft Tower is the industry's new benchmark for a rapid attack and rescue tower performance.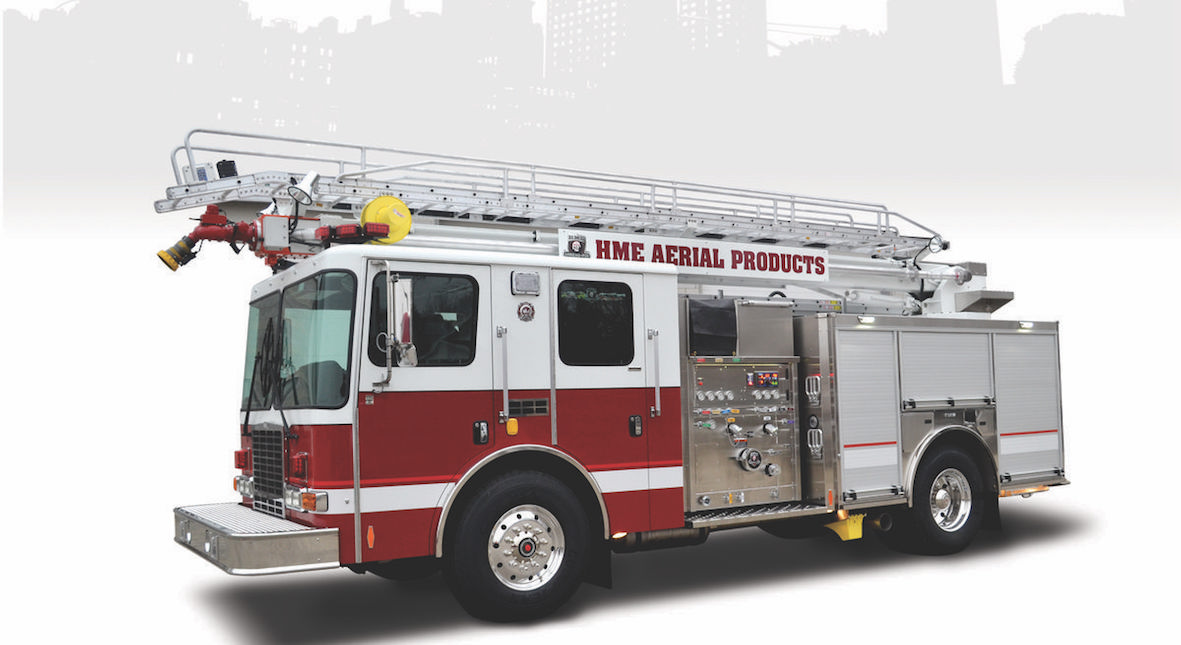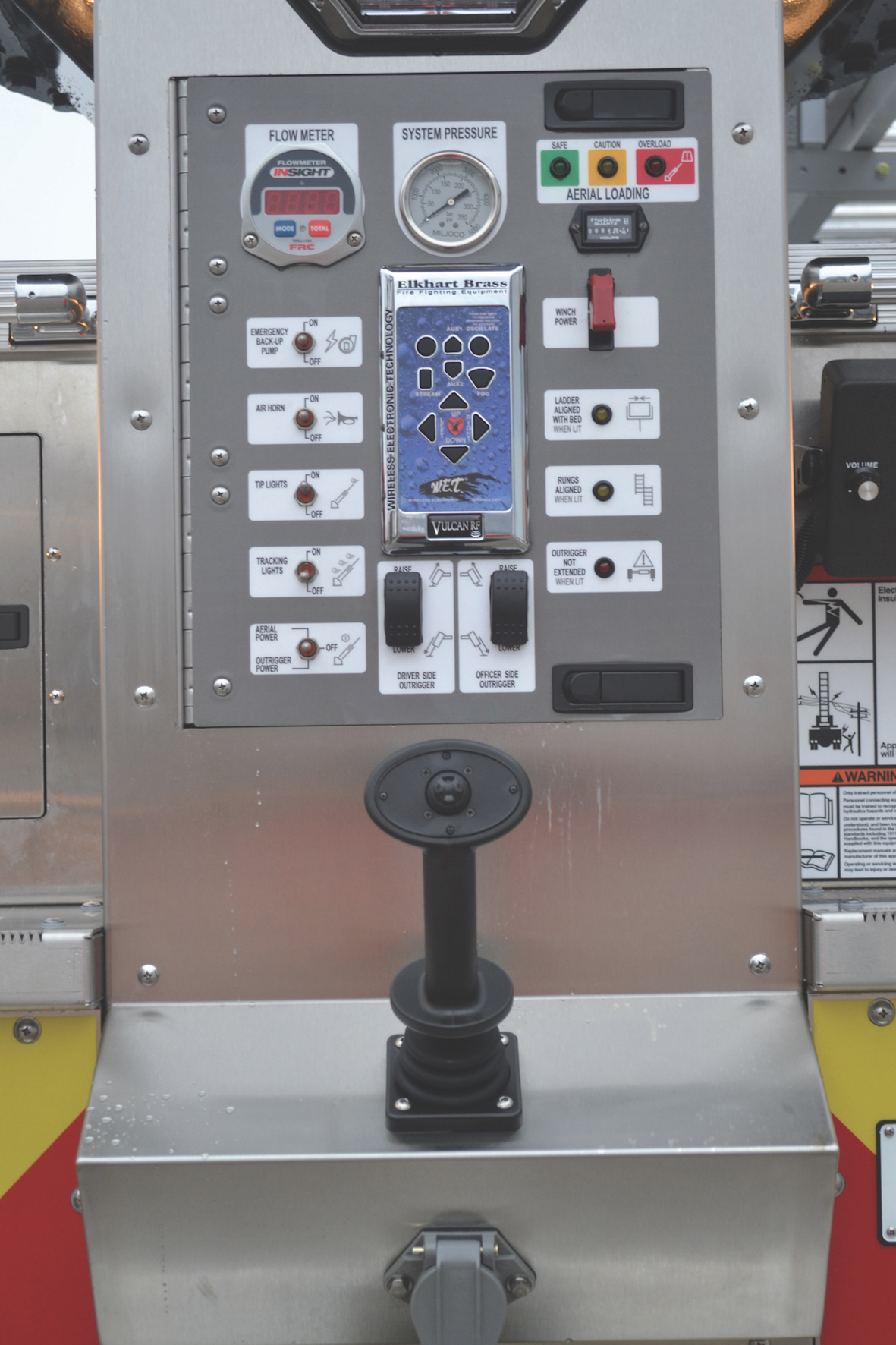 ---
AERIAL PLATFORMS
HME Ahrens-Fox -

HAF104P
Another product of total vertical integration of on-site engineering and manufacturing processes, HME Ahrens-Fox introduces the HAF104P, a 104-foot Platform, to its comprehensive line of HME Aerial Products. The HAF104P provides additional rescue functionality and platform security while sharing all the advanced features, technologies and advantages of the HME Aerial product line.
The HAF104P combines smart platform design, a stainless steel turntable with HME steel, four-section ladder. The ladder features HME proprietary, patent-pending, LED rung-alignment technology, for secure and safe deployment, even in compromised light conditions.