HME Ahrens-Fox Apparatus

Built on experience, driven by a desire to create smarter, tougher fire trucks; HME Ahrens-Fox stands as a leader in fire apparatus innovation, quality, safety, and performance. With a continued priority on innovation, and the addition of a premium line of Ahrens-Fox badged fire apparatus and products, HME Ahrens-Fox is poised to lead the industry with quality, safe, durable, high-performance fire apparatus.
Aerials & Platforms
HME Ahrens-Fox aerials lead the industry with advanced innovation and technologies. From HME's durable ladder construction to proprietary touch-screen pump controls and integrated safety systems, HME aerial products offer new heights in functionality and performance.

Pumpers
Through total vertical integration of engineering and manufacturing processes, HME Ahrens-Fox has the capability to deliver pumper configurations and design to meet your exact needs for performance and functionality.

Rescues & Hazmat
HME Ahrens-Fox rescues are available in a wide range of models and configurations to meet a wide range of rescue demands and tactical needs. Large-scale rescue and hazmat vehicles provide integrated command and control systems to support complex rescue operations and strategies.

Tankers
HME Ahrens-Fox offers custom and commercial tanker solutions, with different tank capacities, pumps ratings, and special equipment. Every HME tanker incorporates advanced suspension control systems to reduce the possibility of rollover incidents.
Wildland
HME Ahrens-Fox offers a quality selection of performance driven engines for wildland, wildfire, brush, and urban interface operations. A tough, 4x4 commercial chassis and modular stainless-steel body deliver years of easy maintenance and economical service in rugged environments.
Chassis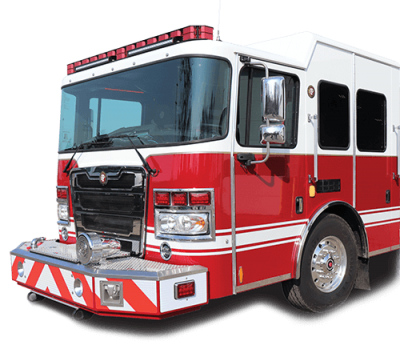 The AF1 represents a new brand of premium Ahrens-Fox apparatus and products. The heart of the AF1 beats with advanced technology and innovation. The configurable, full-dashboard-width Glass Screen Cockpit provides control of all apparatus systems and functions with just a finger touch.
From its distinctive and stunning cab design to its advanced integrated technologies, down to the small details like ergonomically positioned cupholders and USB ports, the AF1 is sure to become a legend in its own time.